About Editwrite
Editwrite will revise your writing to give it a professional, accurate and easy-to-read style. We give a clear and effective written expression by creating appropriate, consistent and accurate style, vocabulary and level of formality. All intrusive errors that might make your writing hard to understand will be corrected, resulting in a piece of polished, fluent, reader-friendly prose.
Does your written English say what you want it to say? Is the presentation of your ideas marred by inaccurate use of the English language? Are you perplexed by apostrophes, shaky with spelling, grievous with grammar? Before you let anyone else read what you've written, you should get a language expert to review your text and ensure it is free of all errors of style, grammar, spelling and punctuation.
Who runs Editwrite?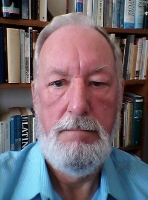 The company is operated by Richard Gyde. He has spent many years as a teacher of English in secondary and tertiary education, and has a special expertise in text editing and correction. He has an MA(Hons) degree in English from Auckland University, New Zealand. He has worked in secondary schools in New Zealand and England, and in adult education in university and English-language schools, preparing overseas students for university-level study.
Richard is an experienced text editor who can ensure all your text's content is as professional, fluent, well-written, and reader-friendly as possible.